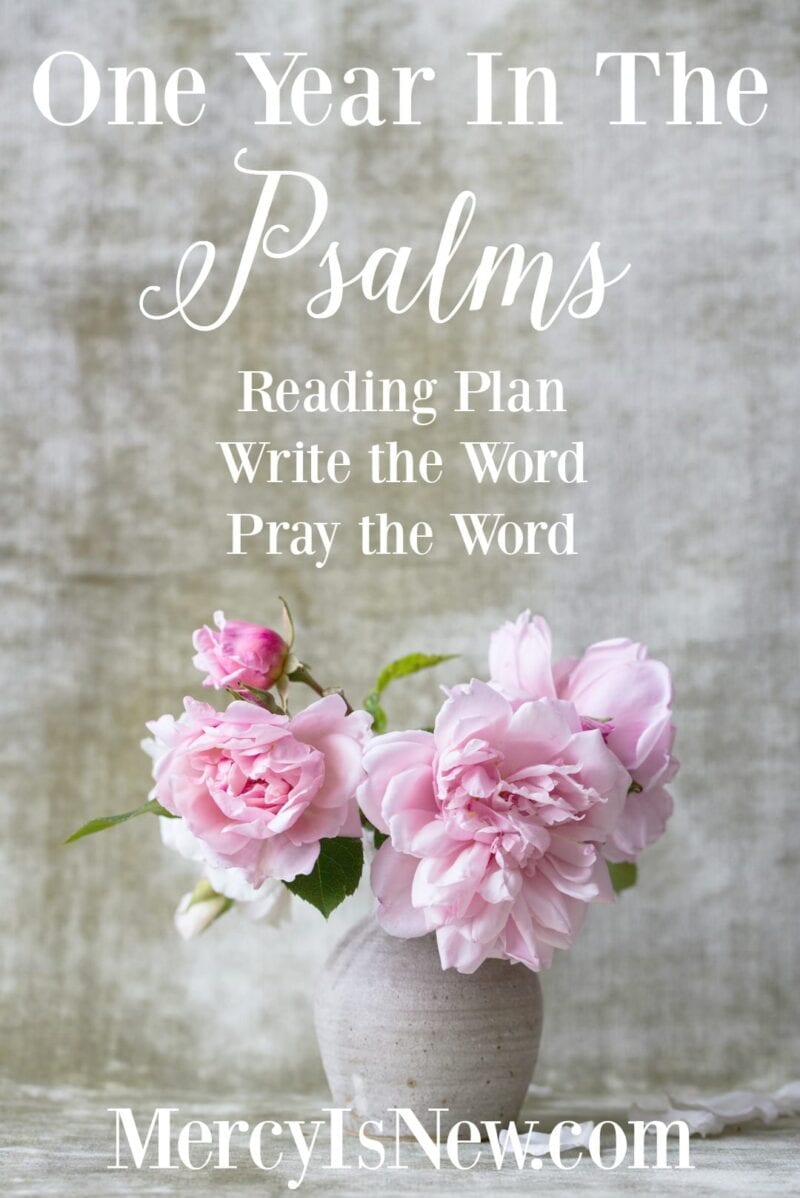 So many of you have been enjoying the Write the Word posts we've been doing!
Write the Word. Pray the Word.
Here are the resources I've shared thus far:
The Last Days of Jesus from Matthew
James
Now, I have a larger plan that will actually include 365 + 10 days! A whole year PLUS more in the Psalms! (The reason it is more days than 365 is because I tried to break up the readings into either complete chapters OR where it made sense to split them up.
This newest Write the Word plan to spend One Year in the Psalms is FREE for subscribers!
Subscriber Freebie
Here's how to get the plan:
Subscribe to His Mercy is New. Go here to subscribe! 
The next time a blog post or email comes from His Mercy Is New, check the BOTTOM OF THE EMAIL for "FREEBIES" and this resource will be listed there as one of your SUBSCRIBER FREEBIES!
Subscribe here to receive this and other freebies from His Mercy is New!